Streets of Porto
The most beautiful streets
Streets of Porto
Porto has traditional streets where clothes are still hung in the windows overlooking the river, streets where brick-and-mortar businesses meet global fashion brands, and streets with a vintage look but with new art galleries and charming cafes.
Like Lisbon, Porto Porto is a city to be explored walking, with the added advantage of being less "wavy" than the capital.
In order for you not to miss these beautiful Ruas, (the name for street in Portuguese), we wanted to list our favorites, which we're sure can be the ones you prefer too.
Famous main streets of Porto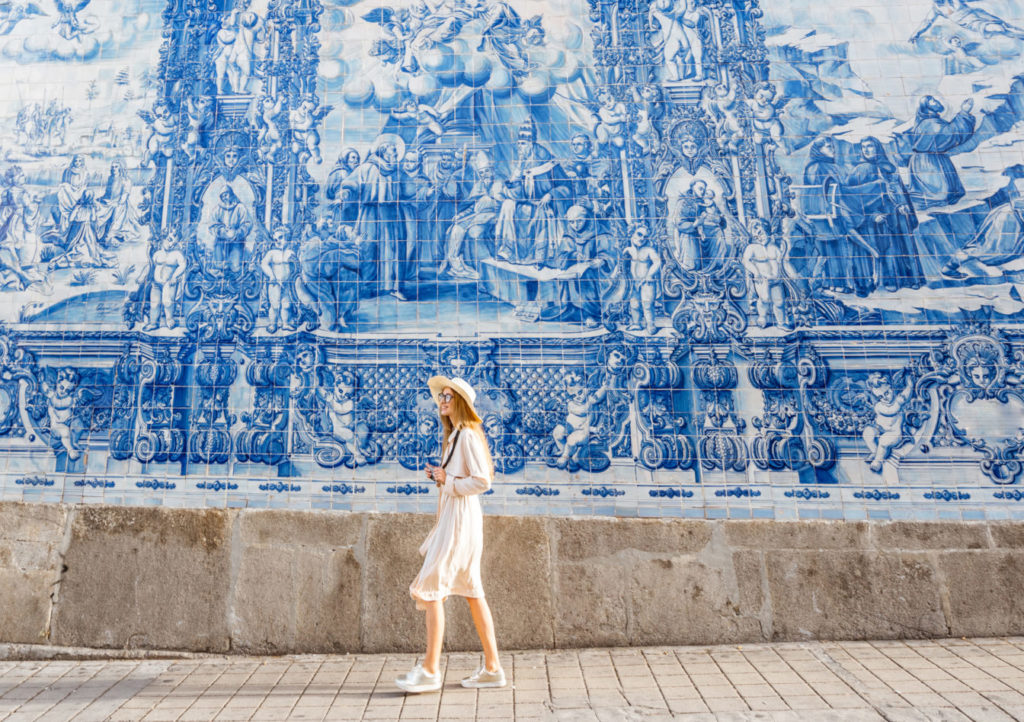 Rua de Santa Catarina
The popular Rua de Santa Catarina, is primarily a commercial street fairly busy all year round. There is little of the local, traditional stores left, and today is more like an open-air shopping mall, with stores of popular European brands.
In addition to shops, there are several cafes and restaurants, of which stands out the Café Majestic, an iconic café with a beautiful facade and interior, but quite expensive by Portuguese standards.
In this street we also find the Capela das Almas, small church with tiles on the facade that does not go unnoticed.
Rua Galerías de París
Rua Galerias Paris is the most popular street for a fun night out in Porto. It is located between Avenida dos Aliados and Cordoaria. Origianlly, this road was full of art galleries. However, today we mostly find bars and nightclubs.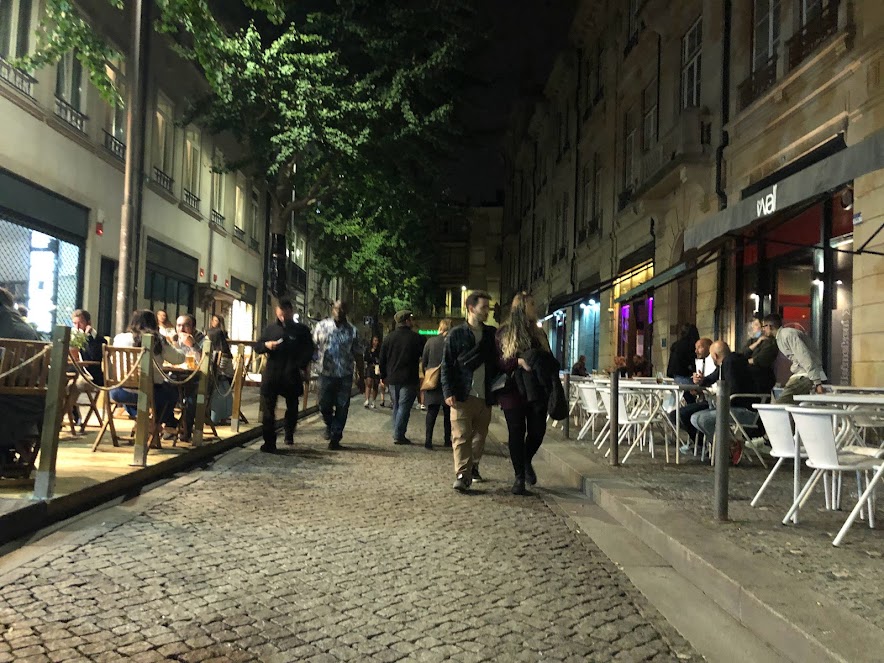 At night, it gets very busy as locals and visitors often jump from one bar to another, or even meet in the street when the weather is good.
This Porto street is just a few meters from the famous Lello Bookstore and The Clérigos Tower.
On some Saturdays throughout the year, a handicraft market is installed along the street during the day.
Cedofeita Street
Another of the most striking streets or ruas of Porto is called Rua de Cedofeita.It is in the neighborhood with the same name, Cedofeita.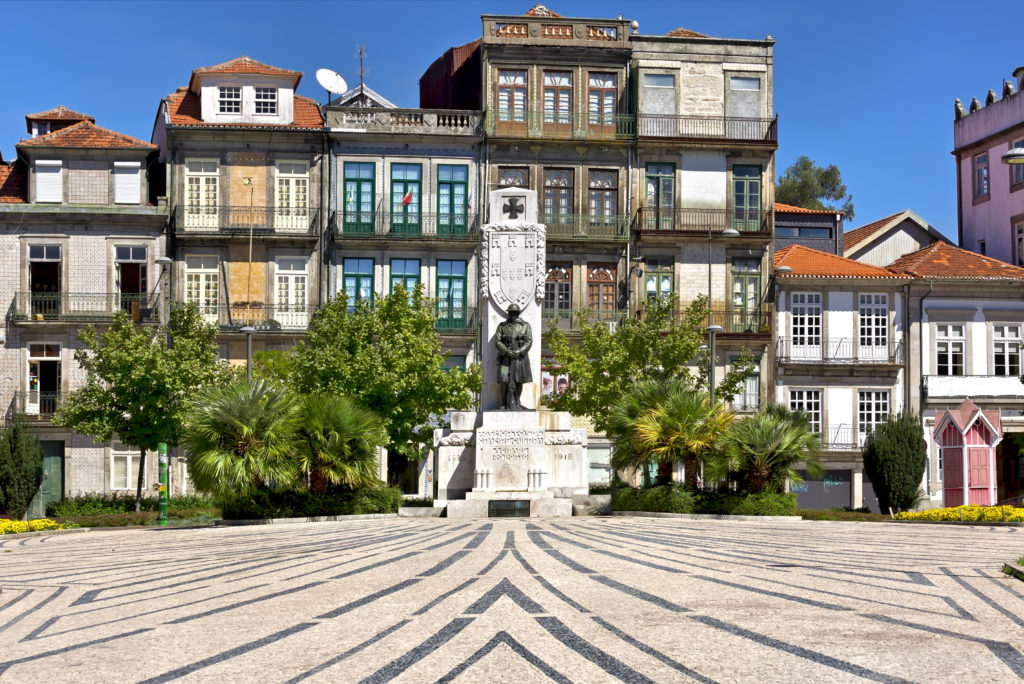 A small square, Praça de Carlos Alberto marks the beginning of this busy boulevard. A flea market with handmade objects is held in this square on Saturday mornings. It is called Porto Belo Market.
The street is almost exclusively for pedestrians, with Lisbon-style black and white stone pavements. Once you start walking, you will notice the mix of old and very classic stores in contrast with the more modern ones.
Not to miss: In this area of Rua de Cedofeita there are many places to go for brunch.
Rua da Picaria
Rua da Picaria is part of the Cedofeita neighborhood, in downtown Porto, and it is a good place to eat. Almost every single building in this rather small street, has a restaurant on the first floor. The options range from Portuguese tapas, called Petiscos, to Asian style food.
Some recommended places to eat in Rua da Picaria are: Nabos da Púcara, Tascö and Tábua Rasa.
Something particular you will notice is that the street was until recently full of carpenters shops, and you will still find stores where these craftsmen sell their furniture and woodwork.
Rua do Almada
Rua do Almada starts at Praça da República and runs parallel to Avenida dos Aliados. This typical Porto street has managed to retain its traditional features eventhough going extensive renovation in recent years. You will find shops offering alternative souvenirs, galleries, casual dining and fine dining restaurants and many apartments available for short term rental.
Traditionally it was a street where construction supllies, tools, electrical and decoration goods were sold. Some of these shops still survive.
On this street we want to highlight 4 places: Miss Pavlova (they make the best pavlova in Porto), the Hard Rock Café Porto, la Hamburgueria DeGema and Frankie Hot Dogs.
Rua das flores
This is one of the streets renovated in recent years. If you came to Porto several years ago, you wouldn't remember this street because it wasn't different than the rest. Today it's a pedestrian street, delightful to walk along with its refurbished buildings. Among the shops, there are several cafes, restaurants, and exciting stores capable of meeting the demand of tourists looking for local charm.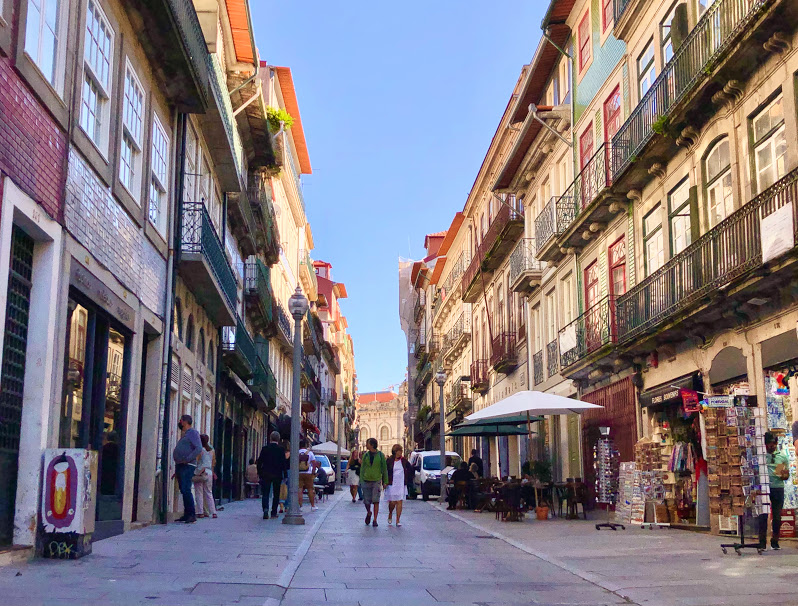 If you go down from Avenida dos Aliados to Ribeira you can do it using this pedestrian street that is in front of Porto São Bento Station.
Miguel Bombarda Street
Another very famous street inside Cedofeita is Miguel Bombarda. It has gained notoriety for its art galleries and emerging designer stores.
This area of Porto is also known as the Bairro das Artes. Here, on the first Saturday of the month, simultaneous art gallery openings occur in a festive atmosphere.
If you get hungry while visiting this street, inside the CC Bombarda you have a large terrace for lunch.
Rua de Passos Manuel
This street intersects Rua de Santa Catarina and harbors The Coliseu, where events and concerts are held frequently. You will also find a popular bar & restaurant for a more alternative crowd, called Maus Hábitos (the pizzas are great). In addition, two of Porto's most popular places to eat francesinhas, Lado B and Café Santiago are also situated in Rua de Passos Manuel.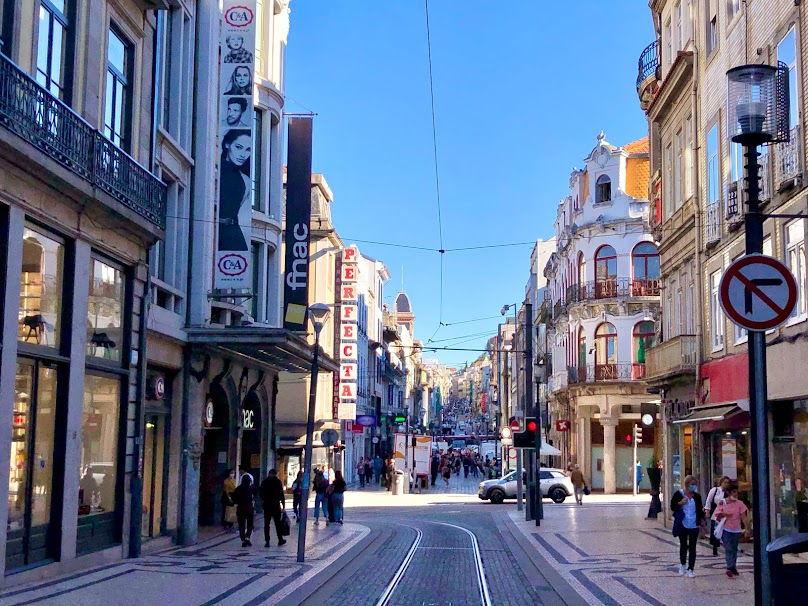 If you go up the street, you reach the Praça dos Poveiros and the São Lázaro Garden. The Municipal Library is located in front of these gardens, which can be a stop to rest if you visit Porto with children While they browse some books in Portuguese. On the opposite side of the garden is Casa Guedes, a restaurant famous for its delicious local specialties sold at bargain prices: less than 5€.
More to see in Porto