Cedofeita
The trendy neighborhood
Cedofeita
Cedofeita is one of the neighborhoods that shapes Porto's downtown.
The favorite neighborhood of many in the city (including us at Guiajando). It mixes traditional architecture with a younger atmosphere and new cafes and restaurants that have expanded the local offer.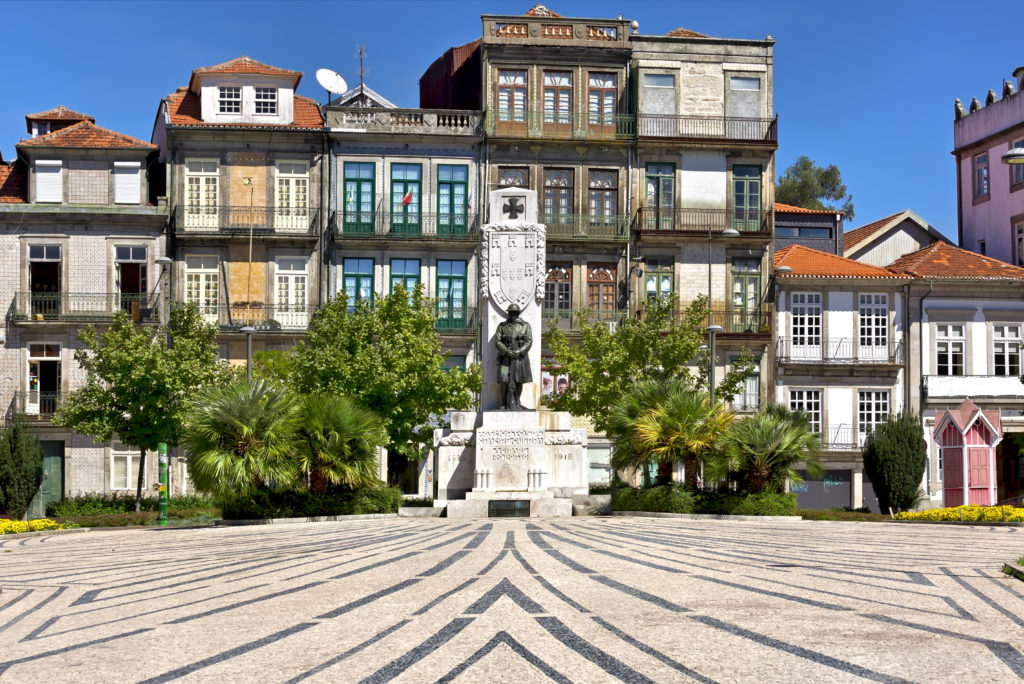 Porto is a city full of art and design, emerging artists, young designers and alternative proposals. And this is how Cedofeita, where most of Porto's Art Galleries are located, could be perfectly defined.
Cedofeita Street
It is the most popular street in the neighborhood. One of the most popular shopping streets in Porto.
Rua de Cedofeita joins traditional commerce with stores of brands known all over Europe. It is quieter and smaller than Rua de Santa Catarina.
It is ideal for a pleasant walk, to buy souvenirs and have a snack in one of its cafes
There is also a recommended craft beer bar called Catraio at number 256.
Art in the Rua de Miguel Bombarda
Rua de Miguel Bombarda offers options ranging from traditional pictorial and sculptural arts, to designer clothing stores – from alternative designers – jewelry, designer and vintage furniture, posters, and even restaurants and hostels centered on the theme of art.
On the first Saturday of each month, simultaneous openings of exhibitions are held in the galleries. At these openings there is usually music, drinks and lots of activities for the public: the street is closed for pedestrians and it's a kind of a city party.
That's not to say that all the galleries are on this street. Throughout downtown Porto and Cedofeita you can find much more, such as on Rua do Rosário, which cuts through Miguel Bombarda, or the parallel to it, Rua de Breyner.
In addition to art galleries, in this area of Porto there are many stores selling handmade objects such as clothes or handicrafts, antique book and toy stores and other interesting shops.
Recommended cafes, bars and restaurants in Cedofeita
Rota do Chá
Rota do Chá café, also on this street, offers the best teas, along with a food menu (with vegetarian options) of oriental influence. Garden.
Address: Rua de Miguel Bombarda 457 Map. Opens at 11am.
Zenith – Brunch & Cocktails Bar
A place with a very assorted and interesting menu, with healthy and vegetarian options. The brunch they serve has become very popular so around noon it is usually quite crowded. They serve smoothies and cocktails, you can order a mimosa with your breakfast 😉
Address: Praça de Carlos Alberto 86 map. Open daily from 10am to 7pm.
Nabos da pucara
Nabos is a good place for lunch and dinner. Although they open from 11am and serve tapas or "petiscos" all day. The food is made with great care and the service is attentive and relaxed. A place to feel at home and well served. They offer carpaccio, soups, cod, tapas and a chocolate cake that has already been reviewed in local magazines. The wine list is extensive.
Address: Rua da Picaria 40, Porto. Map. Open from 11am to 11:30pm. Closed Sundays and Mondays.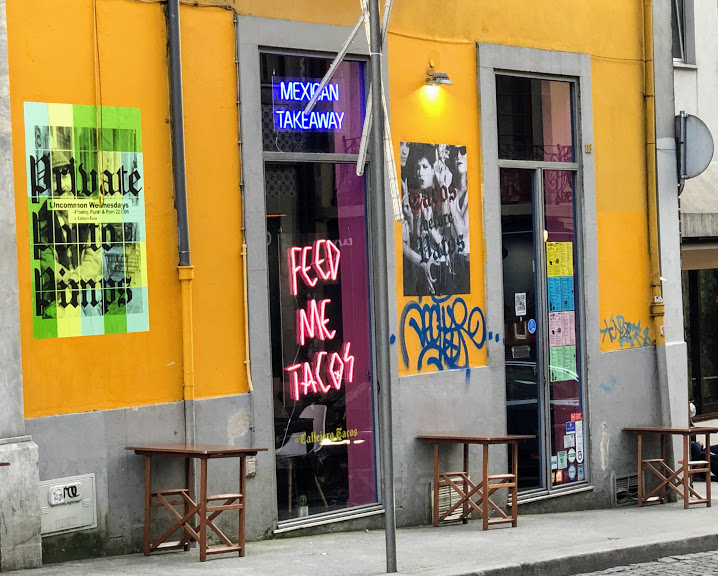 Callejeros
Delicious Mexican food, reasonable prices, cool music, nice service and friendly atmosphere.
Address: R. Das Oliveiras 118, 4050-449 Porto. Map. Open from Tuesday to Sunday from 12:00 to 15:00 and from 18:00 to 22:00.
Aduela
Small bar very close to Callejeros and Hotel Selina Porto. A relaxed atmosphere with tables on a small and very popular terrace
Address: R. Das Oliveiras 36, 4050-448 Porto, Map. Open from 10:00 to 2:00 from Tuesday to Saturday. Open Sundays from 15:00 to 24:00 and Mondays from 15:00 to 2:00.
Bao's Taiwanese Burger
For a taste of more than just Portuguese specialties, you can visit Bao. The baos, if you haven't tried them, are a kind of hamburger, but in a soft baked bun. The variety of fillings they have are delicious. We also recommend the noodle bowl with beef broth. The sweet potato fries are delicious.
Address: Rua de Cedofeita 263. Map. Open daily from 12pm to 11pm (12am Friday and Saturday).
Capim Dourado Restaurant
This restaurant is located opposite to Bao's. It proposes well elaborated Brazilian classics.
Address: R. de Cedofeita 322, 4050-174, Map. Open from Wednesday to Sunday from 12:30 to 15:00 and from 19:30 to 23:00.
Moustache – Coffee House
Cedofeita does offer everything a visitor can expect. Among the restaurants and cafés we want to mention Café Moustache. You will notice that the decoration and style invites you to stop by. Sit on one of the sofas and read comfortably as if we were at home.
Address: Praça Carlos Alberto 104. Map. (very close to Rua Miguel Bombarda, walking down Rua de Cedofeita).
The list of places to eat in Cedofeita could go on and on. It is one of the best neighborhoods in Porto to go out to eat. If you want more information, you can see our restaurants page and follow the following tip:
Sleep in Cedofeita
If you ask us at Oportoando, this would be number one neighborhood to stay in Porto because it is central and has a superb atmosphere. That's why we leave you the link to Hotels in Cedofeita.
How to get to Cedofeita
You can get there walking about 10 minutes from Trindade metro station or from Avenida dos Aliados or by bus 601.
Hotels in Cedofeita
Our favorite neighborhood to stay in