Santa Catarina Street
The epicenter of Porto
Santa Catarina Street
Rua de Santa Catarina is one of the most famous streets in Porto.
From early morning, you will see lot of activity going on. The number of businesses located in this pedestrian street make it the epicenter of the city.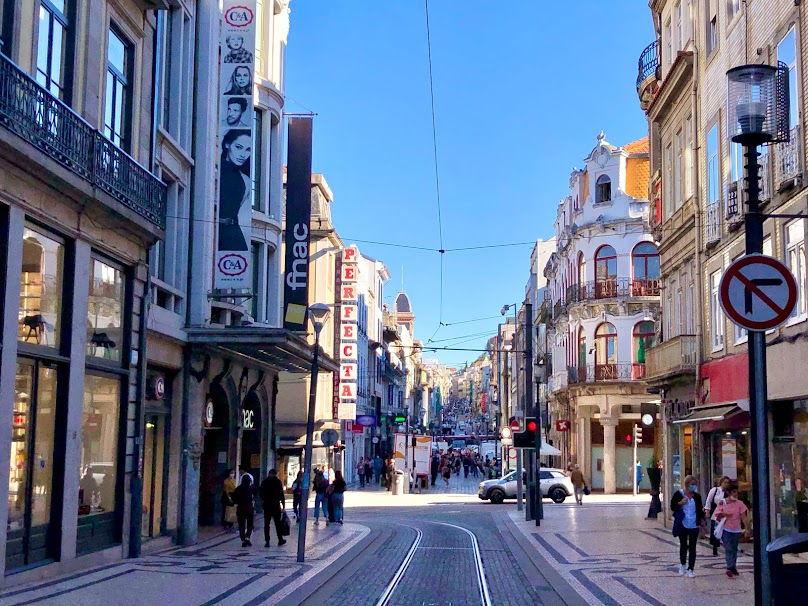 In Santa Catarina you will find the most popular stores in Europe (Zara, Bsk, Benetton, Calzedonia, Fnac, etc) although brick and mortar stores still survive. It is the favorite street for shopping in Porto.
There are also a couple of shopping malls, La Vie (Decathlon, Starbucks) and Via Catarina (Levis, H&M, Kiko, The Body Shop) completing the offer of the area.
But not everything in Santa Catarina is about shopping, there are also restaurants, cafes and a couple of very popular tiled facade churches.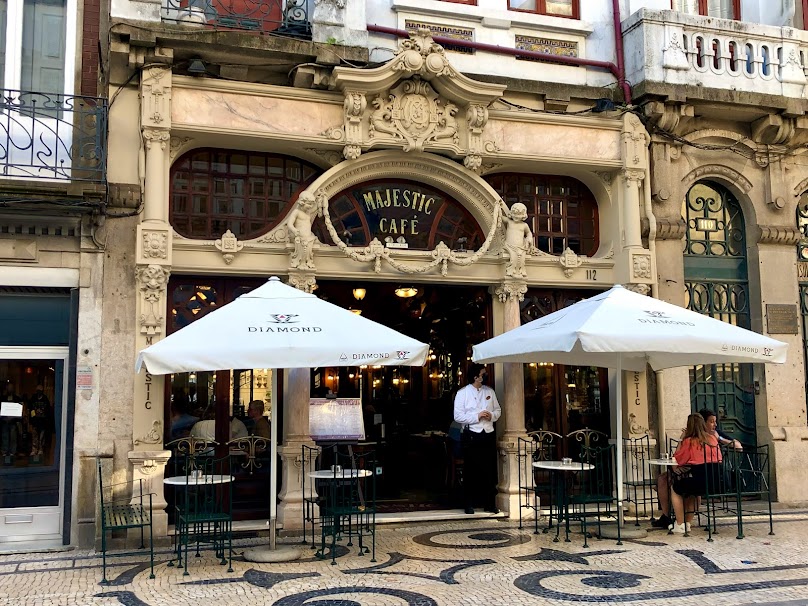 When you pass through this street it is mandatory to stop at the Café Majestic, the most beautiful and famous art nouveau café in the city. Even if you don't go inside, you can admire its facade. Be warned that the prices are high by Portuguese standards.
In high season, it can be crowded and there can be a small waiting line to get in.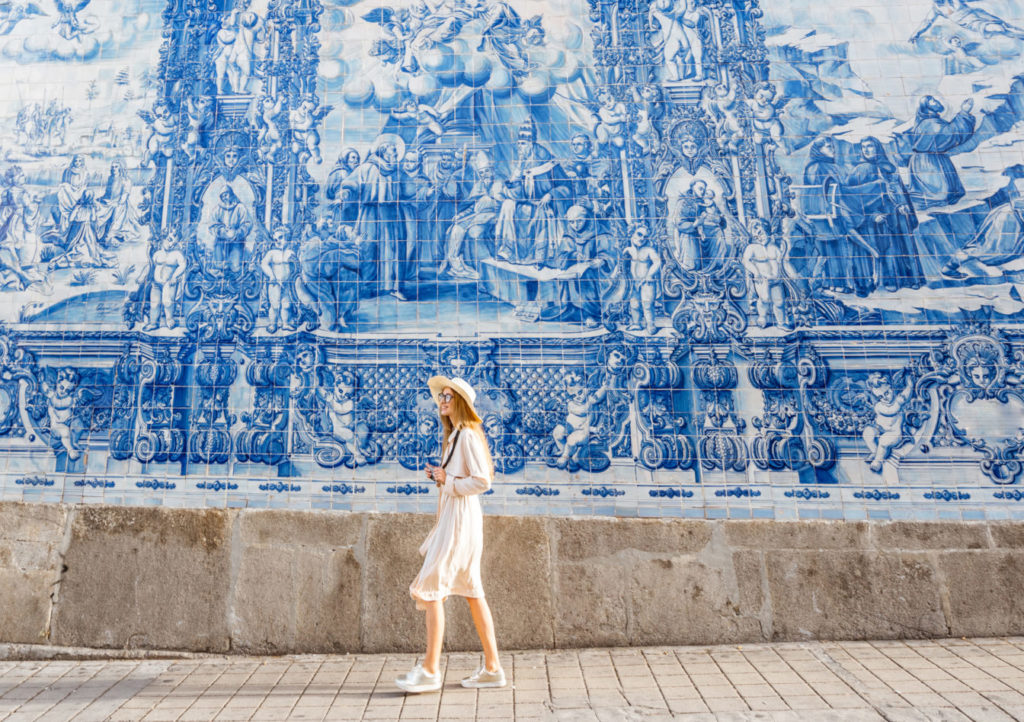 You can also stop by the Capela das Almas, and enjoy its beautiful tiled facade. It is another of the must-see activities on a walk, along this street. You will find it without difficulty, as its tiles stand out among the row of stores.
Don't be ashamed to pose in front of the side wall for a beautiful photo, we locals do it as well 😉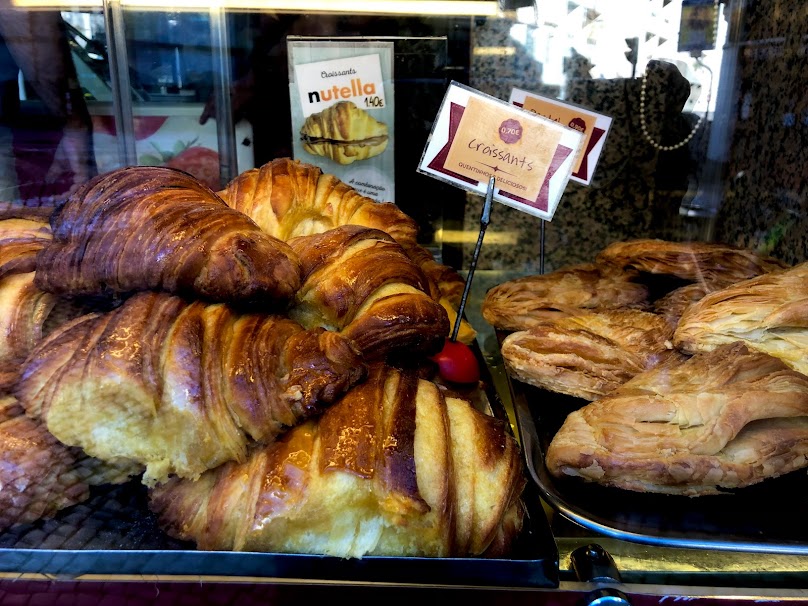 A local secret: in Porto, croissants made with brioche dough are like a cult, and at Rua de Santa Catarina number 534, Confeitaria Aquarela bakes some of the most delicious in town. You can try them plain or ask to fill it with cheese (queijo) or ham and cheese (queijo e fiambre). If you request to toast it (prensado), then the sweet layer will be crunchy … simply delicious!
Also in this area are some of the most famous places in Porto to eat francesinha.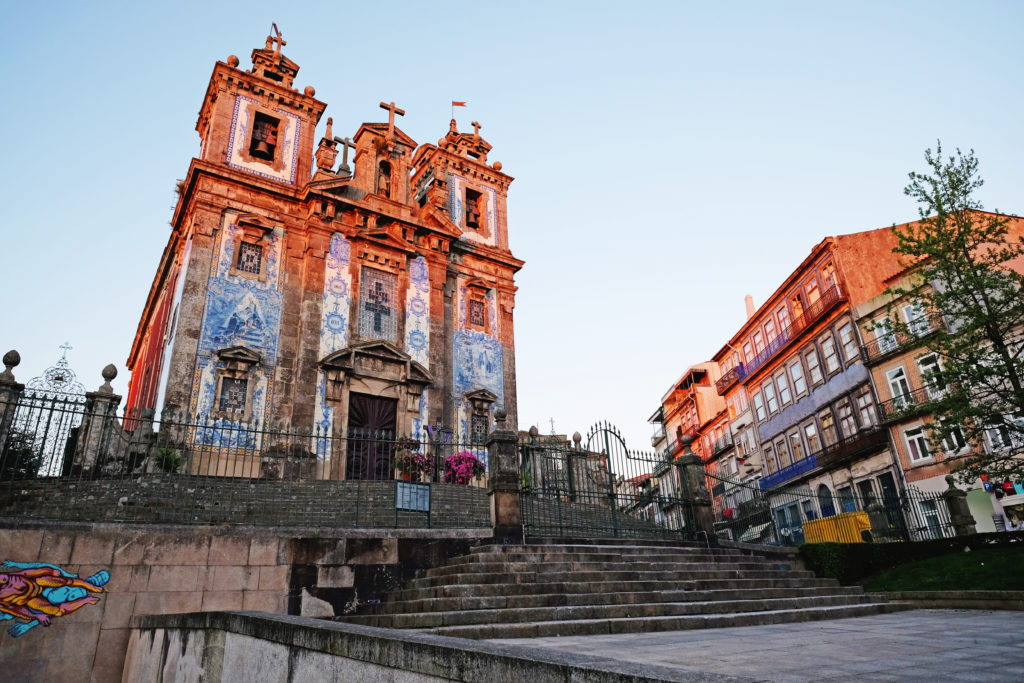 Praça da Batalha
Finishing Santa Catarina street, heading south, we arrive at Praça da Batalha, preceded by the Church of Santo Ildefonso, also adorned with tiles.
In this square you will find the beautiful São João National Theater, typical cafes and a stop of the Porto Tramway.
How to get to Rua Santa Catarina
To get to Santa Catarina you can get off at the metro stations: Bolhão (this is the best option) Trindade, or São Bento and walk a bit.
What to see around Rua de Santa Catarina
Places you can include when visiting this area of Porto