Lello Bookstore
The extraordinary and historic bookstore in Porto
Lello Bookstore
The Lello Bookstore is more than just a regular bookseller. It is a historical monument of Porto and the most beautiful bookstore in Portugal.
The Livraria Lello & Irmão is known worldwide, as has already been chosen by several internationally renowned publications as one of the most beautiful in the world.
Although the queues to visit it have increased with its popularity, when you visit Porto you should include it in your list of places to visit.
What to see at Lello Bookstore
The beautiful building where it is located began its construction in 1904 and was inaugurated on January 13, 1906. It was designed by architect Xavier Esteves and painted by artist José Bielman.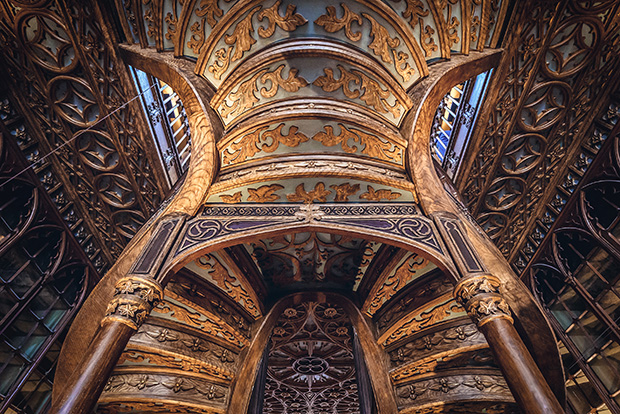 Not only is the facade beautiful, but even more so is its stucco interior of molded and painted figures simulating carved wood. The most striking element of this space is undoubtedly the majestic staircase that takes to the second floor where one can continue to browse books and admire its architecture.
The Harry Potter bookstore in Porto
There is also a rumor that some scenes of the movie Harry Potter were filmed there, which is not correct: some scenes might be inspired by the Lello Bookshop, but they were not filmed there but in London, at Warner Studios.
What is true is that the author, J.K. Rowling, lived in Porto for a few years and was, like everyone else, fascinated by the bookstore. Some claim to have witness when she used to go there to read and write.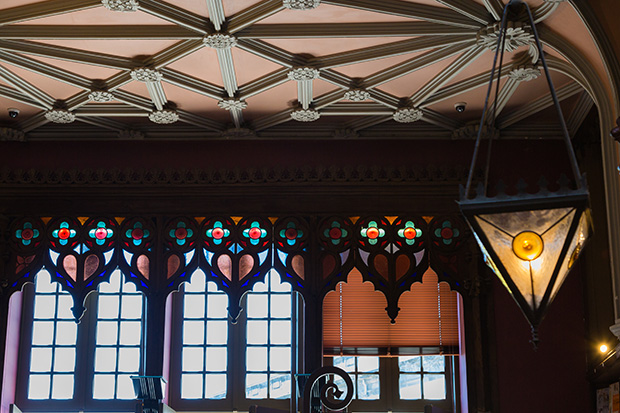 Is it possible to buy books?
Yes, of course! They have all kinds of bibliography, from the most elitist to the most popular, and because of the amount of tourists they receive daily, they also have well-known Portuguese literature authors (such as poetry books by Pessoa and novels by Saramago) in many languages.
The admission cost (5€) can be discounted in the purchase of any book.
Tips to avoid the lines: go early or half an hour before closing time, when there is usually fewer people waiting to get in.
Prices
5€ which you can discount on the purchase of any book.
Address
Rua das Carmelitas, 144
How to get there
The buses that get you the closets are numbers 601 and 602. If you don't mind getting off a few yards away, then you can arrive via the 207, 201, and 500. From the metro in Aliados, it takes about a 10 minutes' walk.
Opening hours
Monday to Sunday: from 10:00 to 20:00
More to see in Porto
Famous streets of Porto
Right next to the Lello Bookshop is the Galerias de Paris street. And a few meters away is Rua de Cedofeita.