Brunch in Porto

If you have been living in a deserted island until now, and you still don't know what a "brunch" is, we'll tell you, so you don't miss it. It is a late breakfast with more variety and complete options than a simple breakfast.
The word is an acronym of "breakfast" and "lunch" and it is exactly that, joining breakfast and lunch together in one meal. A highly recommended option if you want to start the day with just a coffee and then eat a more complete meal or, if you want to rest until late during your trip, and then jump from the bed directly to brunch.
In Porto, the Brunch offer has been well received and many places are proposing delicious dishes at attractive prices. In this list, we gathered some of our favorite places:
Best brunch in Porto
O Consulado
O Consulado is a space in the Cedofeita neighborhood, with nice atmosphere and friendly service, thus making you feel at home. They serve brunch dishes starting at 6€. Treat yourself with pancakes, smoothie bowls, salads, falafels, bagels, rostis, tacos and sharing boards. The cheapest brunch costs 6€ and includes pancakes, eggs, bacon, a cold drink and a hot drink. It's a super deal and the food is good.
Address: rua de Cedofeita, Porto. / Hours: closed on Mondays. Opens at 10:00 and closes on Tuesdays and Wednesdays at 20:00, Thursdays, Fridays and Saturdays at 22:00 and Sundays at 18:00.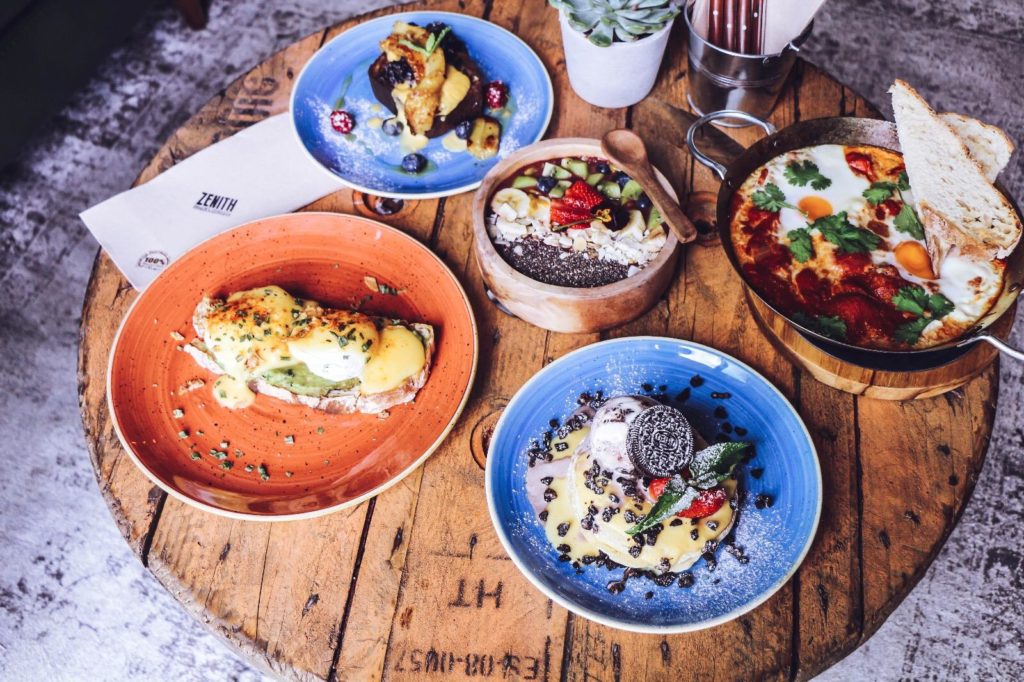 Zenith – Brunch & Cocktails Bar
Also located in Cedofeita, in front of Praça de Carlos Alberto. It has become a very popular place to have brunch in Porto. There may be a line to get in, especially on weekends, but it usually moves quickly.
They serve a variety of dishes: pancakes, tapioca pancakes, smoothie bowls, salads, shakshuka (poached eggs in tomato sauce), toast and other dishes. Our favorite: the banana bread.
Address: 86, Praça de Carlos Alberto Hours: Open daily from 09:00 to 19:00.
Café Rivoli
The brunch at Café Rivoli is wonderful. To begin, the dining hall is nice and bright. Second, you pay 13€ and you get to choose your food from a table full of delicacies. Last, you have the possibility of ordering fried eggs or scrambled eggs, which are prepared at the moment.
It is located inside the Rivoli Theater, in Praça D. João I, a few meters from Avenida dos Aliados. It fills up very quickly, therefore if you plan on going, you can call to book your table: +351-911 119 862.
Address: r. do Bonjardim 143 / Hours: brunch is only served on Saturdays and Sundays from 12h to 15h.
O Diplomata
This small and busy space serves pancakes with sweet or savory toppings. They also propose brunch dishes starting at 6€, and you can add fruit juices or mimosas for an additional 1.5€.
Address: rua de José Falcão, 32 / Opening hours: closed on Mondays. Tuesdays to Saturdays from 10:00 to 20:00 and Sundays from 10:00 to 16:00.
Esquires Coffee Porto
This place serves organic coffee, different brunch-type breakfast dishes, cakes, salads and burgers. The decor is pleasant and the service is friendly. It is located near the famous shopping street of Porto known as Rua de Santa Catarina.
Address: Rua 31 de Janeiro, 215. / Hours: 08:30 a 19:00.
Lazy Breakfast Club
Here breakfast is served all day long. You have many options: eggs, bagels, croissants, waffles, desserts, coffee, wines and cocktails. The food is delicious and the service is nice and quick.
Address: R. Das Oliveiras 110, Cedofeita. 4050-449 Porto / Opening hours: open every day 9:00-19:00
---
If you have another favorite place to have breakfast in Porto, share it with us. We want to know about it!
---
More about eating in Porto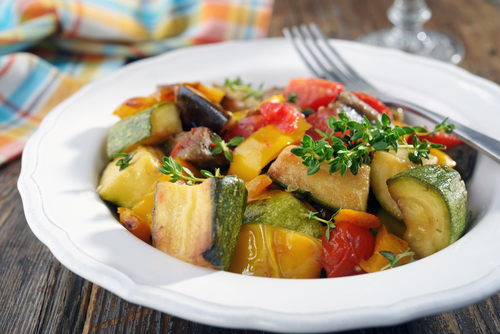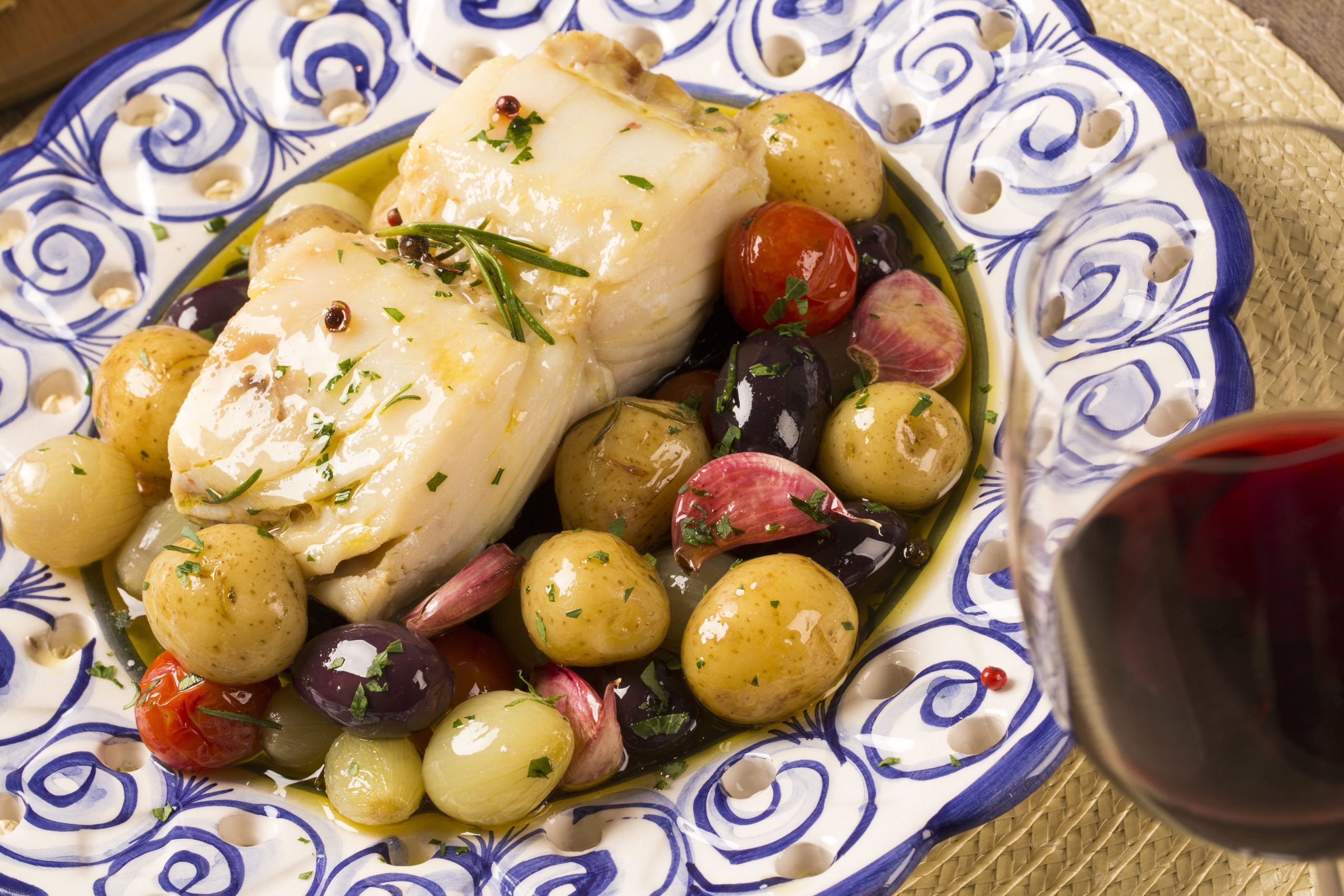 What to eat in Porto
We show you which specialties you can eat in Oporto and which restaurants are recommended.