Avenida dos Aliados
The meeting point for locals
Avenida dos Aliados
The Avenida dos Aliados and the Praça da Liberdade represent the central square of Porto, crowned by the city hall building, from where the executive power of the city is exercised. It is one of the great tourist attractions of the city, and one of the main areas which you will pass during your visit.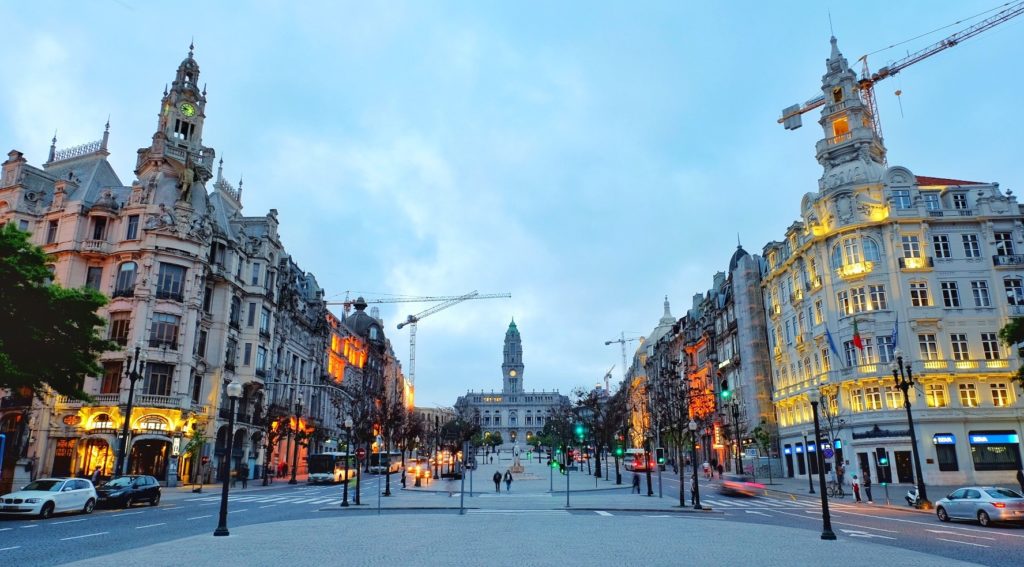 This is an ideal part of Porto to book your hotel as from here you can easily walk everywhere. In addition, it is served by public and tourist buses, the Aliados and Trindade metro stations and Porto São Bento train station is less than 300 yards away on foot.
We also warn you that this is where the Portuenses gather for New Year's celebration the São João Festival, concerts (the city saint celebration), the student tradition of "Queima das Fitas" (the celebration that marks the end of the school session) and other events that take place throughout the year.
If you are okay with the above, then it is the most centric place to stay in the city.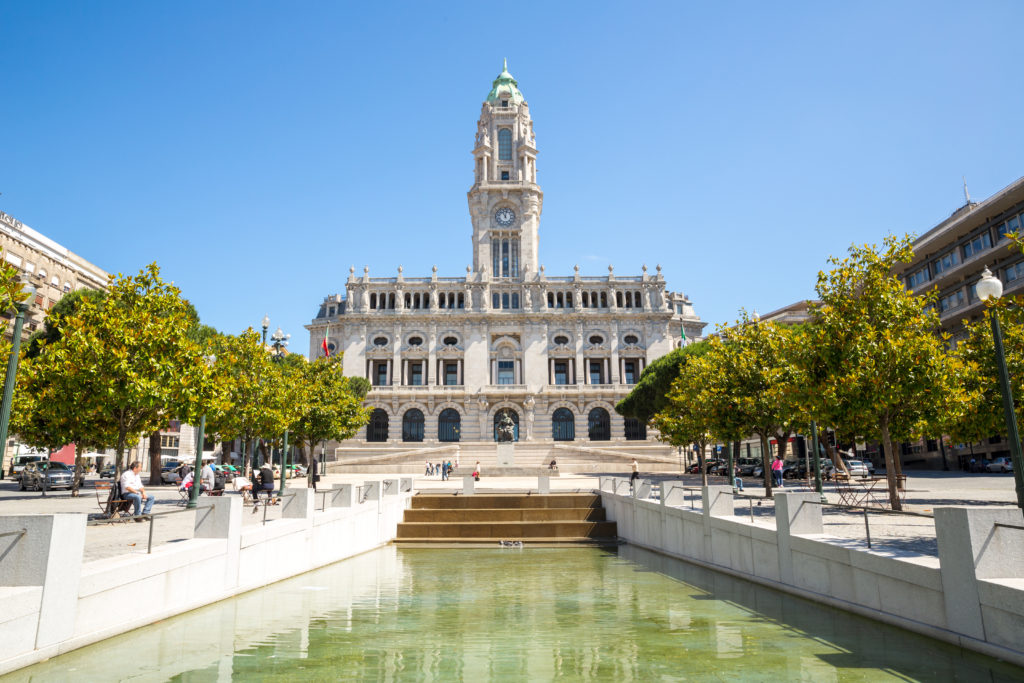 What to see in "Aliados Avenue" in Porto
The City Hall and the majestic buildings
All the white buildings surrounding this square are from the late 19th or early 20th century, made with modernist magnificence. Full of details, the buildings stand out for the sculptures of women and men protruding from their facades.
Behind the City Hall, you will find the Trindade Square and the Trindade Church.
In Praça da Liberdade, the main statue represents D. Pedro IV on horseback. It's 15 feet tall and has more than 10 tons of bronze.
Further down in the square we see a curious statue of a naked and smiling woman, representing the "Youth" made last century by Henrique Moreira.
The most beautiful McDonalds
You can peek into the McDonalds which is located in front of the square (we are not suggesting you to eat here …just to see). You will see that it maintains the same modernist style inside and on the outside, it is like an old cafe.
For a more Portuguese style experience, a few yards away is the Café a Brasileira, also in modernist style.
Important streets of Porto
Thanks to its central location, from Aliados you can easily walk to the main streets of downtown Porto. It will only take you a few minutes.
If you continue down from Aliados, towards the river, you will pass through Rua das Flores until you reach the Ribeira area and the Dom Luis I Bridge.
If you go towards the streets on the side where McDonalds is you can go up to Rua de Santa Catarina, or to Rua de Passos Manuel where you find two of the most famous places in the city to eat Francesinhas.
See hotels in Aliados Porto