Foz
The quarter where the Douro meets the sea
Foz
The Foz do Douro is the area that begins at the mouth of the Douro River and reaches, bordering the beach, up to the Castelo do Queijo, one of the two fortifications that you find in this area, besides the Forte São João Baptista.
Foz do Douro is the neighborhood of Porto preferred by upper class families, for its modern and comfortable buildings, beautiful houses and privileged views of the river and the sea.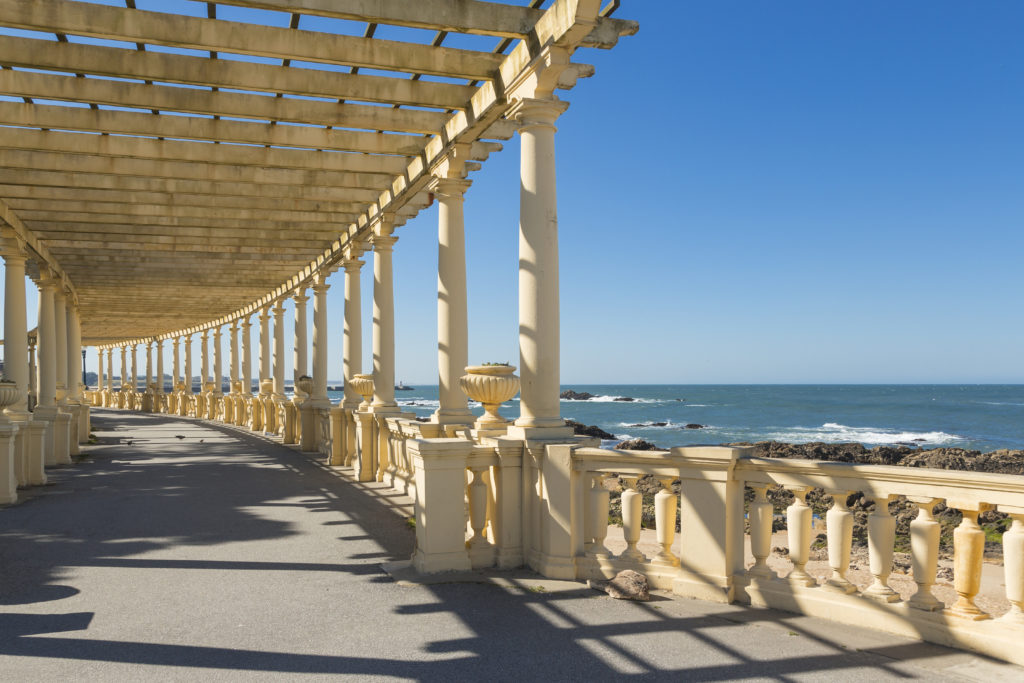 What to see in Foz
The promenade that runs along the Avenida do Brasil is full of cafes and restaurants. You can also take advantage of the walk to go through the information panels of the Foz Geological Walk, which explain the rock formations visible on the beach that have many thousands of years of existence.
On this promenade there is space for jogging, biking, rollerblading or skateboarding. You can rent bikes in the area and visit many interesting spots around.
Foz Beaches
The beaches of the Foz are: Molhe, Praia dos Ingleses, Senhora da Luz, de Ourigo, Gondarem, Homem do Leme.
You can visit them at any time of the year to simply watch the sunset and walk along the coast. If your idea is to spend a day at the beach, then we recommend doing it during the summer, because the rest of the year the wind can be cold.
Even in summer, bringing some kind of windbreaker is recommended.
How to get to Foz from the center of Porto
You can get to Foz by taking the old Porto streetcar from Cordoaria. Get off at Rua do Passeio Alegre and walk by the sea along the promenade that takes you to the Fort of San Francisco Javier, also known as Castelo do Queijo.
The 500 bus stops at each of the beaches. The route starts at Praça da Liberdade on Avenida dos Aliados. The Porto tourist bus also passes through this area.
Nightlife in Foz
The nightlife in Foz is known for having somewhat more sophisticated nightclubs with higher prices than those charged by the discos in the center of Porto. See our page about nightlife in Porto.
Hotels in Foz do Douro Porto
Casa da Belavista
18th century house in Foz Velha, on the banks of the Douro and 5 km from downtown Porto.