The Crystal Palace
Gardens, views and concerts
The Crystal Palace
Very close to the center of the city, you will find this beautiful park that bears such a peculiar name: the Crystal Palace.
When you visit it, don't bother looking for a palace: the name refers to a structure that once stood here. It was built in 1865 by the English architect Thomas Dillen Jones, who used London's Crystal Palace as a model. The site was constructed for Porto's 1865 International Exposition.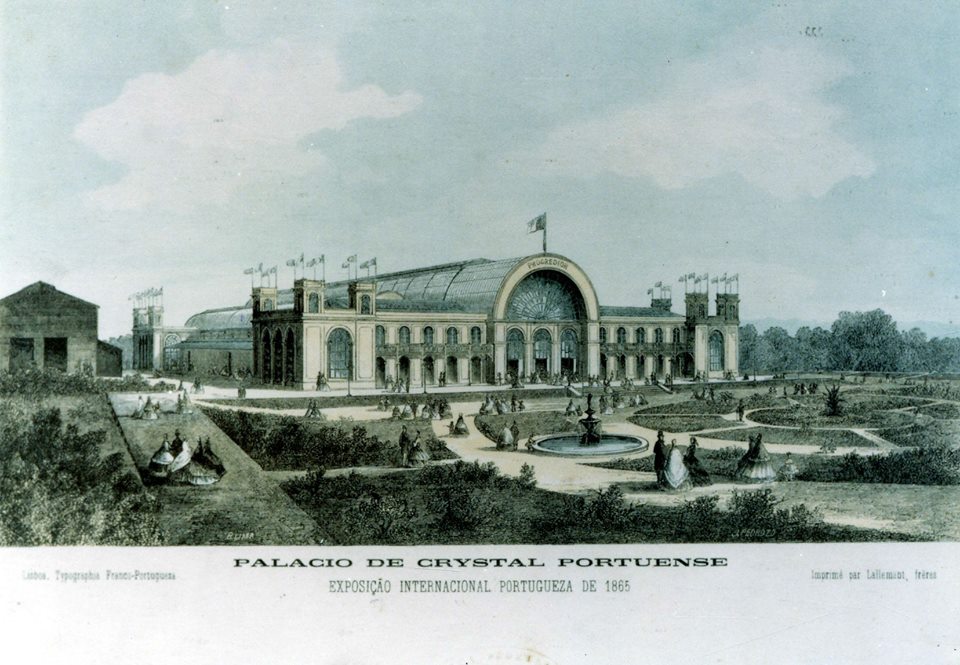 The place where the beautiful building used to be, was (unfortunately) replaced by this "spaceship" looking building. Known as the "Pavilhão Rosa Mota", and more recently as the "Super Bock Arena". This structure is used to host concerts, shows and different fairs held in the city.
From 2020 you can climb to the top of its dome and admire 360 degrees views of Porto.
What to see at the Crystal Palace of Porto
A large number of camellias blush its walkways, among fountains and sculptures. From these gardens we can see not only the Douro River and several of its bridges, but even the mouth of the river into the Atlantic Ocean.
It is of romantic architecture, with a lake, several fountains, and a modern public library. The Crystal Palace is a dream place to relax, picnic and photograph the peacocks that live there.
For botany enthusiasts, all plant species have their name and country of origin indicated.
Each garden has a name and a theme, and the colors and tones of its different environments change with the seasons.
Water is also an important element, and the Crystal Palace gardens integrate it in its fountains, lakes and beautiful views over the Douro River.
recommended walk for everyone, and if you visit Porto with your family this is a perfect place to let the kids run around. Throughout the year its open spaces are used for concerts and fairs such as the book fair, for example.
If you want other options to be in touch with nature, you can visit the "Parque da Cidade", which is located on Avenida Boavista, arriving at Matosinhos.
See more about what to see in Porto.
Address
Rua Dom Manuel II
Opening hours
From October to March from 8:00 to 19:00 and from April to September from 8:00 to 21:00.
How to get there
Buses 200, 201, 207, 302, 303, 501, 601.
More to see in Porto
Places near the Crystal Palace of Porto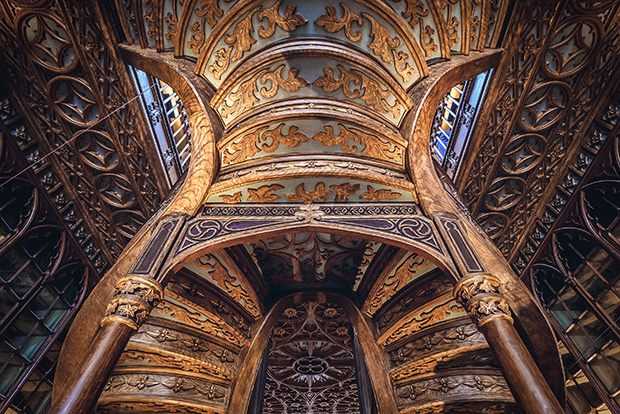 Lello Bookstore
A 15-minute walk from the Crystal Palace you can visit the renowned Lello Bookstore.