Porto's Sé quarter
The cathedral quarter
Porto's Sé quarter
The oldest district of Porto is called "Sé".
Sé is also the name of the Cathedral of Porto, which crowns this area of town at its highest point. From here you have some of the best views over the city.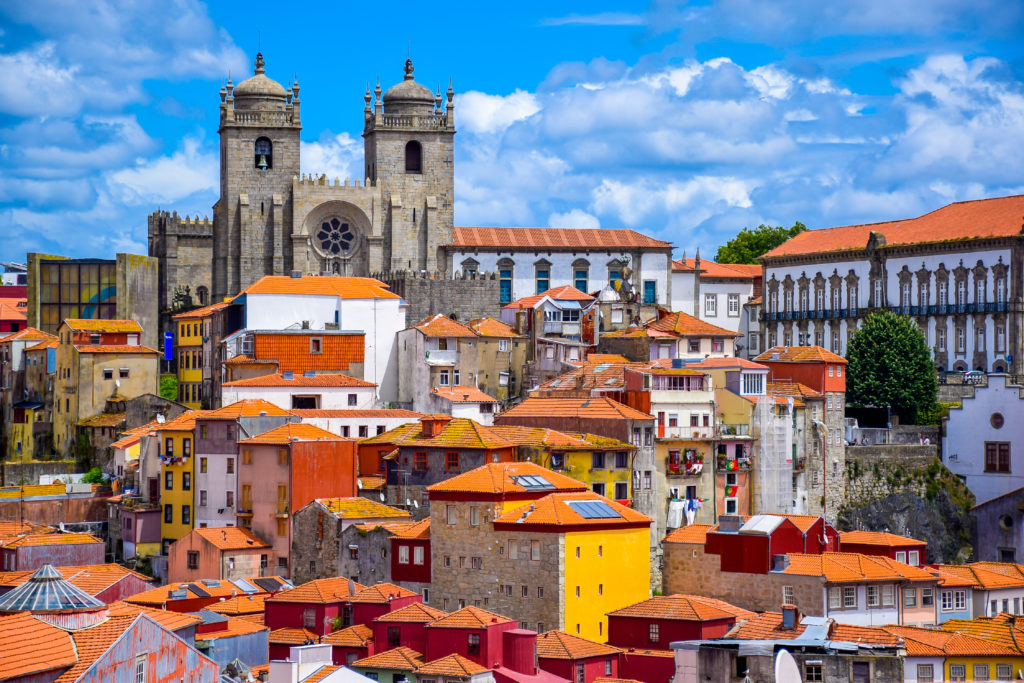 From the cathedral you can start going down this deep-rooted vicinity, and reach the Ribeira by crossing the "bairro da Sé" (In Portuguese bairro is neighborhood).
This is the area of the city where we will find the oldest houses and corners with medieval architecture that amaze us because they are still standing. Next to the windows of the colorful houses it is not uncommon to see lines of recently washed clothes drying in the sun. You are going to be able to experience everything going around in these alleys: the noises of the kitchens, the children's games and the conversations of the neighbors.
We could compare it with the Lisbon neighborhhod called Alfama, but the truth is that they are not the same, each city is unique.
What to see in the Sé neighborhood
As mentioned, this is where the Cathedral of Porto is located, but also here are some of the places to listen Fado in Porto, such as the Casa da Mariquinhas.
But the number 1 activity in this neighborhood, and the one we recommend the most is to go for a walk during the day to take nice pictures.
Hotels in the Sé district of Porto