Santo Inácio Zoo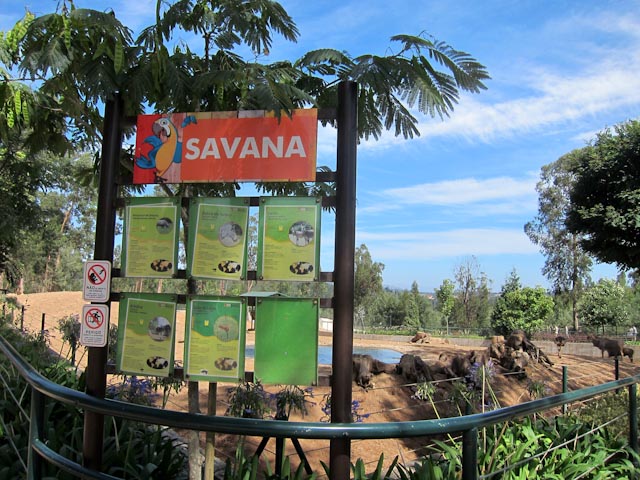 If you visit Porto with children, and you have a car, you can spend a very pleasant afternoon at the Santo Inácio Zoo.
We mention the car, because it's not located in the center of Porto or its surroundings. It is in the neighboring Vila Nova de Gaia, more specifically in the area of Avintes. Getting by public transportation can be tedious, but we still leave you at the end of the post the indications in case you want to do it.
The zoo opened its doors to the public in 2000, in an old property that belonged to a port wine merchant Dutch family. It is the biggest zoo in the north of Portugal. The founding members are passionate for nature and wildlife conservation.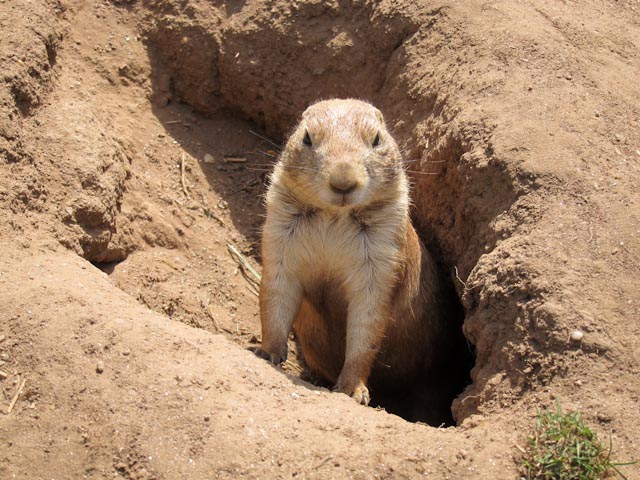 What to see at Santo Inácio Zoo
The Santo Inácio Zoo is a beautiful park, with abundant green spaces and trees.
Its infrastructure is well mantained and the animal habitats are spacious and clean.
They have two cafeterias available where you can order something light to eat. They also have a space for picnics, and you can bring your own food without any problem.
Animals
As expected, animals are the absolute stars of the show.
As soon as you enter the zoo, you are pleasantly surprised by the prairie dogs. They have their home in a delimited area of the park and you get a chance to see them up close.
They are adorable. Please treat them with love and respect.
Santo Inácio is home to mammals, birds, reptiles and invertebrates. The visit takes on average about two hours.
White rhinos, tigers, camels and zebras are the most famous residents. Although some of their neighbors, such as Humboldt penguins, ostriches, Asian otters and pygmy hippos have also a great number of fans.
Other animals you can see here are: Mabecos (African wild dogs), lynxes, llamas, antelopes, meerkats, capybaras, several species of birds, monkeys, snakes, calves, pigs, ponies, rabbits and more.
Attractions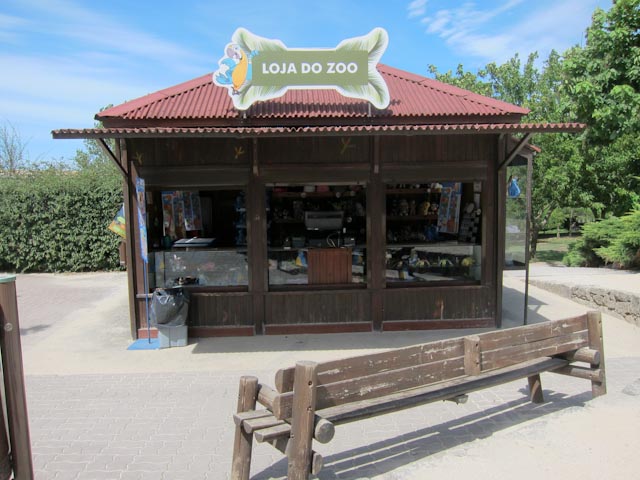 During the day, several shows are held at the zoo: feeding of penguins, otters and lemurs as well as wildlife demonstrations involving birds of prey and reptiles.
The Santo Inácio Zoo participates in the programs of an international network of zoos responsible for the reproduction of endangered species.
Its animals have high genetic variability, which allows for reintroduction in the countries of origin if necessary.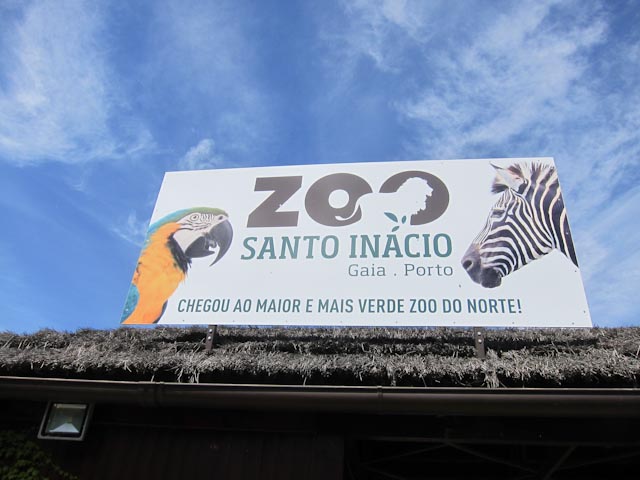 Zoo store
Next to the entrance café, there is a store with a nice selection of toys and souvenirs.
You can buy accessories with the zoo logo or stuffed animals.
The zoo has an ongoing program of sponsorship. You can choose which specie you want to support, and your contribution helps feed and look after the health of the animals. In addition, the funds are also used for habitat maintenance.
Prices
Up to 2 years old – Free / From 3 to 12 years old – 9,90€ / From 13 to 64 years old – 14,90€ / Ticket for two adults plus two children ages 3 to 12 years old 42,50€ / Seniors 65 years old and up – 12,90€.
Buy tickets Zoo Santo Inácio Porto
Address
Rua 5 de Outubro, 4503
4430-809 Avintes, V. N. de Gaia
Opening hours
Winter 10h00 – 17h00 / Summer 10h00 – 19h00
Open every day during July and August.
Closed on Mondays (except April and September), January 1st and December 25th.
How to get there
You can take the bus that says MGC Quinta das Oliveiras at Batalha bus station (see map) or at any stop on Avenida da República (Vila Nova de Gaia).
Ask the driver to drop you off at the closest zoo.