Funicular Dos Guindais
The funicular of Porto is called Funicular Dos Guindais and connects in a fast and entertaining way the area of Batalha (upper part of the center) with the Ribeira (the river banks).
It is located on the same site as the original 1891 funicular and was inaugurated in 2001. The original one, ceased working a century earlier due to a serious accident that forced its closure, after being in operation only two years.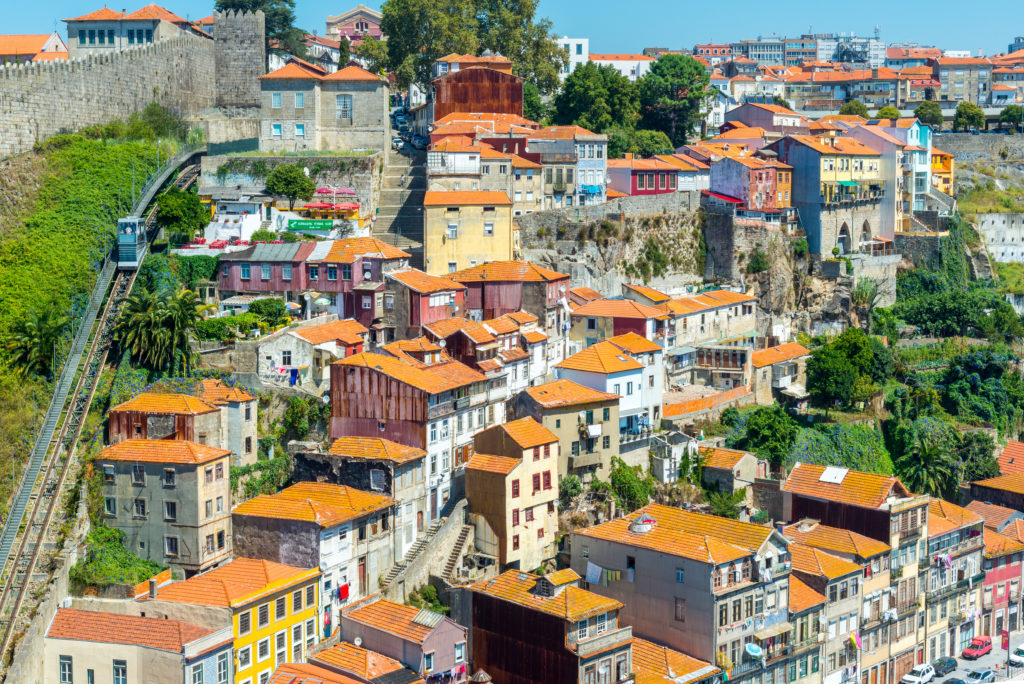 Is it worth using the Funicular Dos Guindais?
Even though the ride takes only two minutes, it saves you a hard climb. On the other hand, you will enjoy views over the river and the Dom Luis I Bridge.
Despite having a high cost for Porto standards (2.5€), if it doesn't break your budget we think it's worth trying the funicular. Especially if you need the connection to the Batalha area (it arrives behind the Porto Cathedral), you are tired of walking or have reduced mobility.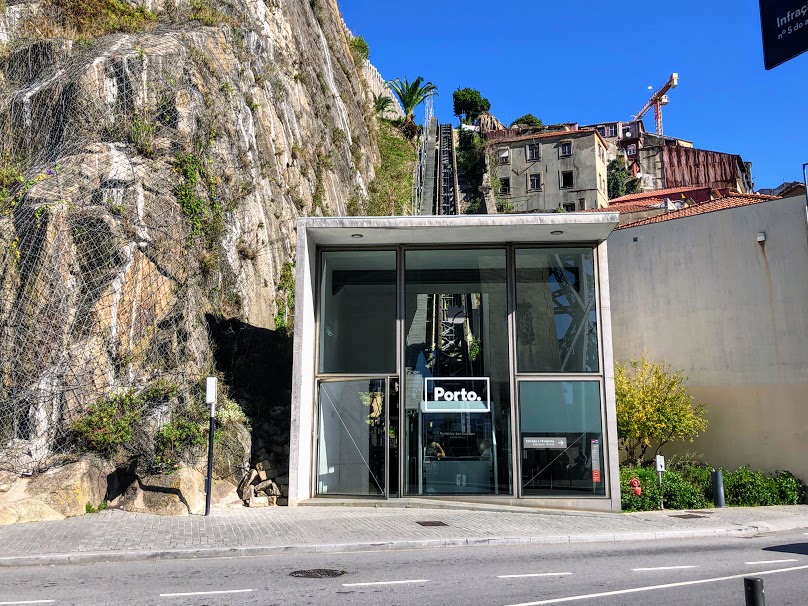 Where to take the Porto funicular
To go from the Ribeira to Batalha and avoid the steep path, you must go to rua da Ribeira Negra 314 (see map here) very close to the foot of Dom Luis I Bridge, on the Porto side.
Prices
2.50€ one way ticket
Schedules
From November to March: Sunday to Thursday from 8h00 to 20h00 / Fridays and Saturdays from 8h00 to 00h00
From April to October: Sunday to Thursday from 8:00 am to 10:00 pm / Friday and Saturday from 8:00 am to 00:00 am
It closes at 7 pm on December 24th and does not open on December 25th. It is open all night on St. John's Day and New Year's Day.
Global ticket Tourist bus, tramway and Funicular
You can buy a special ticket created for visitors which gives access to the streetcar, the tourist bus and 1 ride on the Funicular dos Guindais. Buy it here.
More about transportion in Porto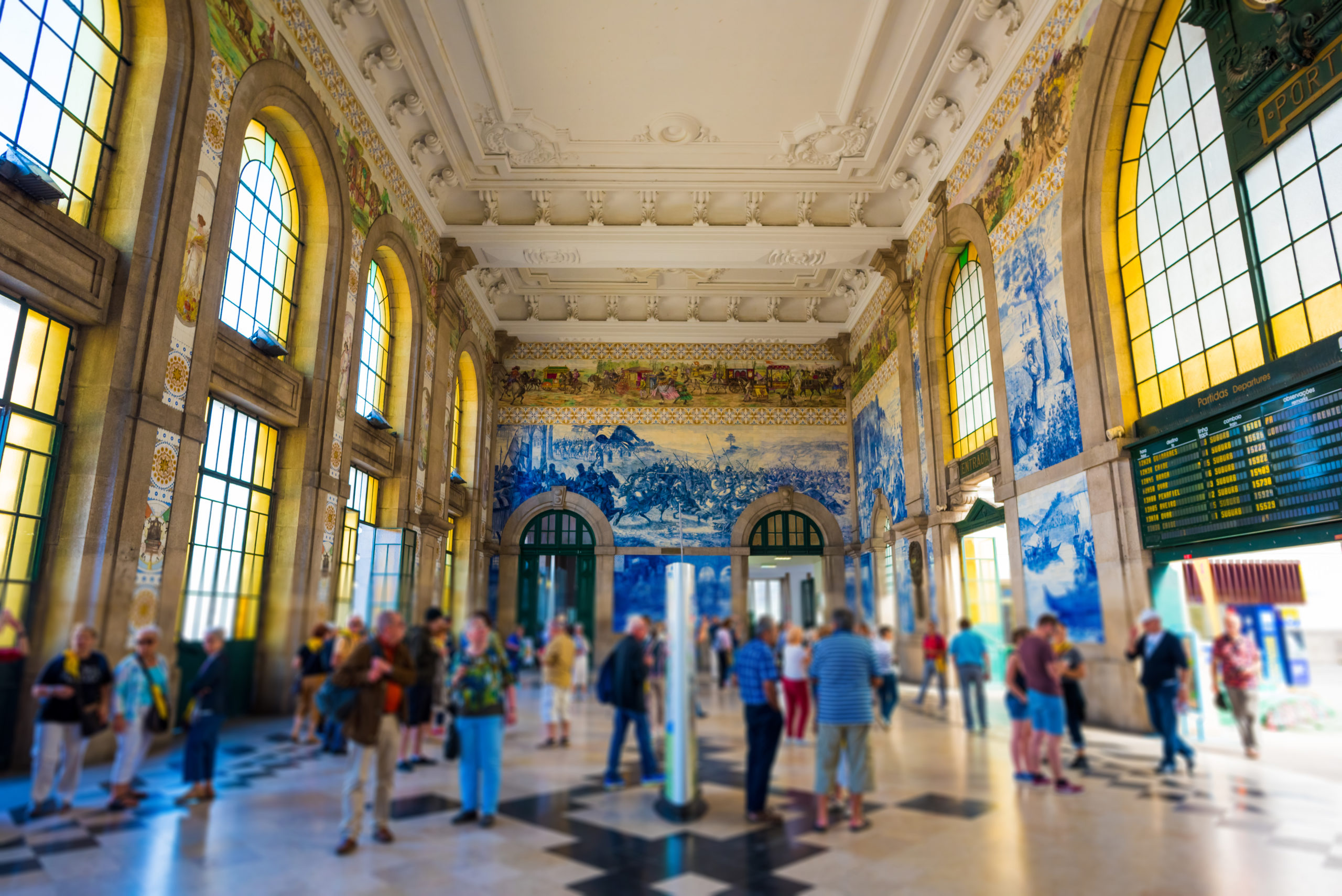 São Bento Station
The most beautiful train station in Portugal. Located in downtown Porto, a quick and mandatory visit.