World of Discoveries
Stories of the Portuguese Discoveries for the whole family
World of Discoveries
The museum and theme park known as World of Discoveries is located in the Miragaia Neighborhoods, an area with traditional sceneries and views of the Douro River.
The place is inspired by the history of the Portuguese navigators and the voyages and conquests they made around the world. It is one of our recommended places if you visit Porto with children.
What to see at World of Discoveries
The visit is short, with an approximate duration of 45 minutes. So we recommend to take your time in each room.
Ships
Each of the scenarios represents a place where the Portuguese arrived: Africa, India, China, Timor, Japan, Macau, Brazil…
The first room of the museum is dedicated to ships, with scale models of the most famous Portuguese vessels. The evolution of the ships is also presented, starting from the boat with oars up to the caravels.
You can see how ships evolved in order to respond to the need of longer and more dangerous voyages.
Finally, in this room you will also see ancient navigational instruments.
Simulation
The next room is full of simulations on interactive screens.
On the screens you can learn in detail what life was like aboard the old ships, about the lives of several important Portuguese figures of the Age of Discoveries and the culture of that period of history.
In this area there are also touchscreen maps that you can interact with depending on the date you enter.
Representation
Another hall recreates the interior of the cargo area of a large ship. A place where merchandise and cargo were transported during the voyages, and where the crew members cooked and slept.
At the end of the tour, you will find the representation of an old naval shipyard, where ships were built and repaired.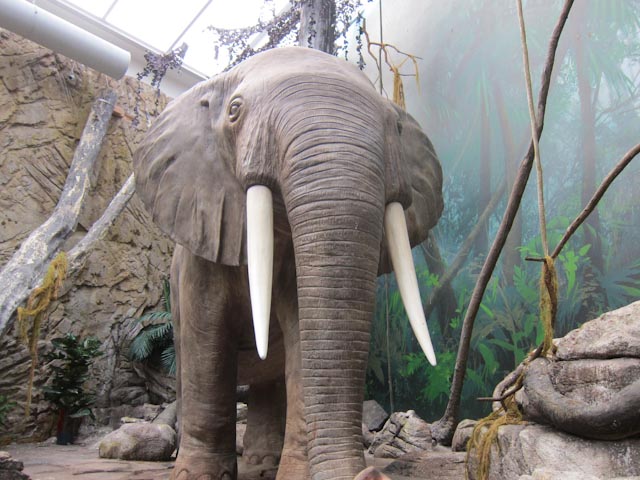 Theme park
Then comes the visitors' favorite part of the visit: the boat tour.
The boats, with audio-guides in several languages, travel along a canal surrounded by various scenarios and simulations.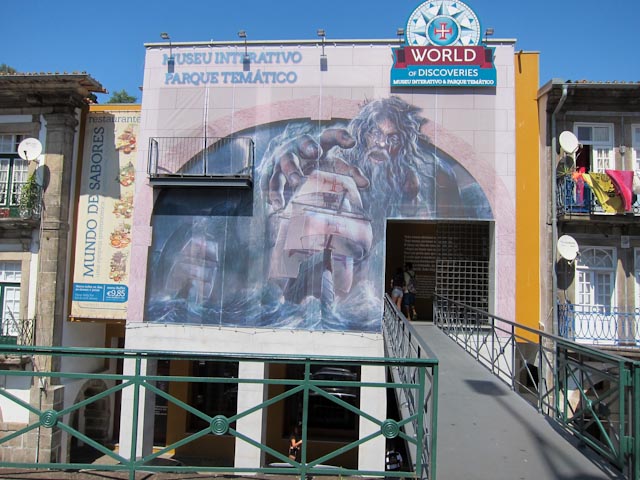 The tour is set with visual, light and sound effects that together with the representations, create an atmosphere that corresponds to each corner of the world you are visiting.
It is an exciting experience, especially when you cross "the dark sea"…
They have at the disposal of the public contents adapted for visitors with special educational needs of sensory or cognitive type.
Prices
From 13€ Buy tickets for the World Of Discoveries
Address
Rua de Miragaia, 106, 4050-387 Porto
Opening hours
Monday to Friday from 10am to 6pm.
Weekends and holidays from 10am to 7pm.
Closed on December 25th and January 1st.
How to get there
You can take bus number 500 on Avenida dos Aliados.