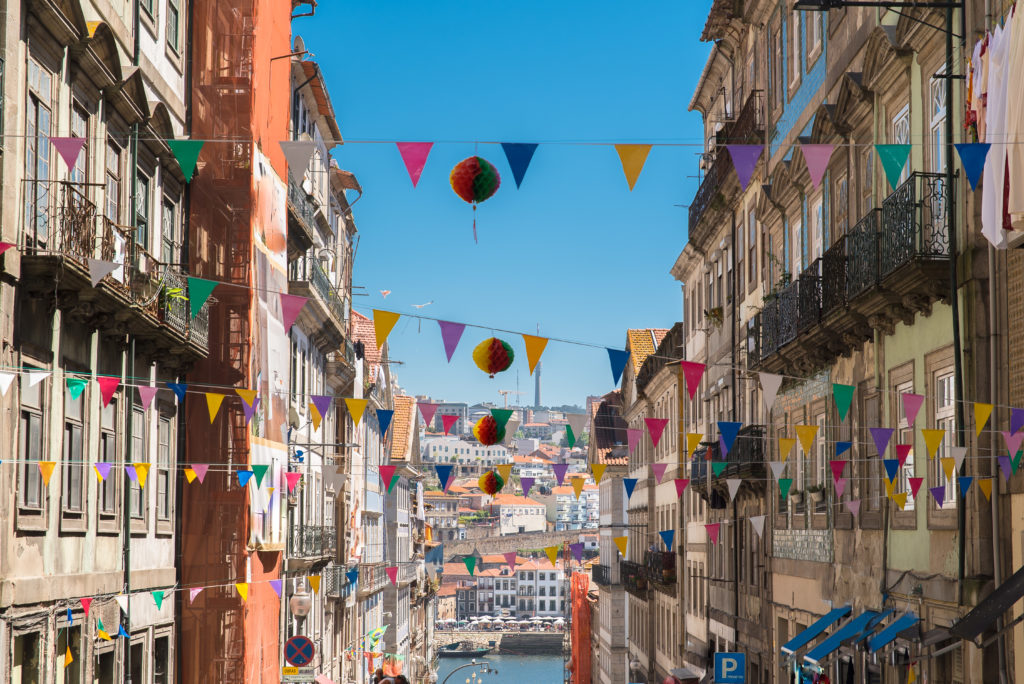 The festivity of Saint John is Porto's main celebration. The "Festas de São João" are held for several days but the most important one takes place on the night of June 23rd, eve of the saint's day (the fireworks are lit at midnight).
The agenda every year includes activities throughout many days, with events for all audiences. If you are in the city during these dates, you will be able to attend many free and interesting activities in Porto.
Festivities of São João in Porto
The night of the celebration gathers people of all ages (the whole city attends!) throughout the center of Porto, especially in the Avenida dos Aliados and in the Ribeira, where the firework display takes place.
If you like lively atmospheres we recommend you to walk around the city this day, stopping at many of the spots where there will be music, food, and fun. That's what this night is all about.
Traditions of the Festivities of "São João" in Porto
You will see locals doing different typical activities, such as jumping bonfires, raising paper lanterns in the night sky and dining at tables placed in the street.
Some of the typical dishes prepared for this occasion are: Caldo Verde (potato soup with chorizo and cabbage) corn bread (Broa), grilled sardines, roasted lamb and bell pepper salad.
The city council usually organizes a fireworks show on the Dom Luis I Bridge that can be enjoyed from the banks of the river on both, the Porto and Gaia sides (where the port wine cellars are located).
Hammering on the head
And although this may sound strange to you, it is so: you will see all the locals, tourists and guests of Porto, with plastic hammers, hitting each other on the heads. Until you hold one in your hand, you won't know how fun and cathartic this activity is… in the past they used mostly leek or garlic leaves, and although some still pull them out (and hold them up to each other's noses) almost everyone now carries a plastic hammer (which squeaks) in their hand.
So now you know, Porto and its lively São João are waiting for you!