In our section of Porto beaches we talk in detail about the beaches near the city of Porto. In this post, we summarize the best way to get to each one of them.
Getting there using the tourist bus
To begin, when you buy a ticket for the Porto tourist bus with unlimited stops and the two routes that cover the whole city, you can get to the beaches of Foz and the beaches of Matosinhos.
Therefore, if you have this ticket you don't need to spend extra money on transportation.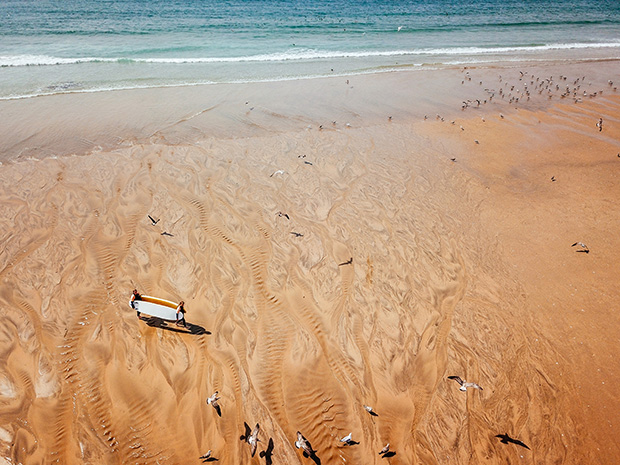 Getting there using public transportation
To get to the beaches that belong to Porto as such, i.e. those in the Foz area, you have to take bus number 500 in the center of Porto. It makes a very nice route along the riverfront and the sea shore and stops at every beach.
To get to the beach that belong to the municipality of Matosinhos, you can use the same bus 500 or the Porto metro and get off at the station Senhor de Matosinhos.
To reach the beaches of the municipality of Leça da Palmeira or the Piscinas oceânicas da Marés, you must take bus number 507 that leaves from Cordoaria, in the center of Porto.
To reach the beaches of Vila Nova de Gaia and Aveiro, you can take the urban train from São Bento or Campanhã in the direction of Aveiro.
Urban trains from Porto to Aveiro
You must take the yellow line, which goes in the direction of Aveiro.
Stops close to the sea: Francelos, Miramar, Aguda, Granja, Espinho and Silvalde. All these stations are within easy walking distance of the beach.
For more detailed info, see our section Porto beaches.