Buses
Porto's public transport buses cover a large part of the city.
You can reach every corner of Porto, but be advised that the service has a lot of room for improvement.
Retrasos, rutas y horarios difíciles de comprender y algunos conductores un tanto imprudentes.
However, you can generally use Porto's public bus service without any problem. And if you are staying a bit away from the center, and have no metro station nearby, this is a good alternative.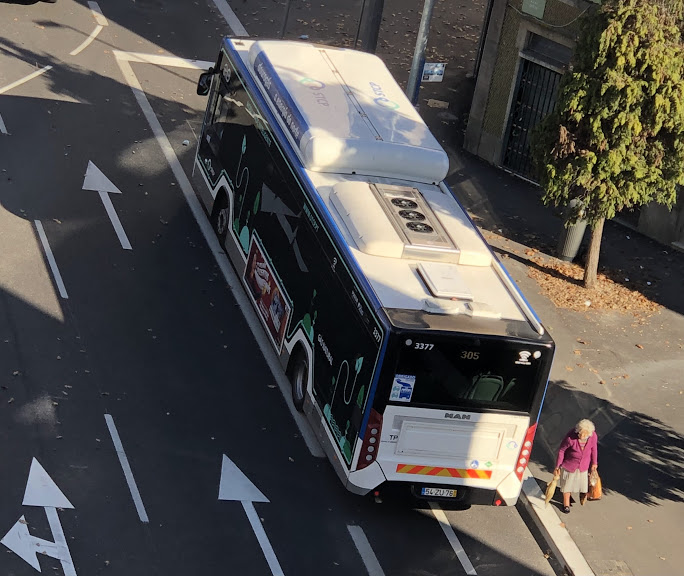 STCP Coaches
The name of the company that runs the buses within Porto is STCP. In Portuguese, buses are called autocarros.
The vehicles are white with blue and carry on the front display the route number and the name of the final destination.
On the official STCP website you can see all the routes, schedules and services available.
Early morning buses
There are several routes that start running around midnight. They connect much of the city and the suburbs and you can see the map of the routes in pdf here.
Fares
A single ride, if you pay as you board, costs 2€.
You can also use an Andante card (used by locals). With this card each trip is discounted to 1.20€ (within the downtown area).
There are also passes designed for visitors called Andante Tour, for 24 or 72 hours. You can buy them at the stations where Andante is sold, at the airport or at the kiosks and tourist offices in the city.
Buses from Porto to other cities in Portugal
Porto International Bus Station is located in Campanhã Bus / Train Station. We leave you a map so you know exactly where it is: Porto bus station map.
From here you can take buses to other cities like Aveiro, Coimbra, Lisbon or even to the Algarve region in the south of Portugal.
You can also take buses to cities in Spain, France, and other locations in Europe.
Porto Card
Porto Card, is the city's tourist card. You can purchase one that includes unlimited access to the city's public transportation. If you plan to use the buses and metro several times a day, then you should consider buying this version. You can get all the information here.
More about transportation in Porto