Boavista
A neighborhood on the move
Boavista
The area of Boavista is a very dynamic and animated neighborhood where commercial and residential streets blend together.
It is very well connected to the rest of the city, and the Avenida da Boavista, which crosses this area, is a pleasant urban promenade that goes from the center straight to the sea.
Boavista began its development in the 1960s, after the construction of the Arrábida Bridge. Nowadays, this neighborhood of Porto proposes a good range of accommodations and restaurants.
In fact, in this area we find several hotels of well-known international chains.
What to see in Boavista Porto
Rotunda of Boavista
The Rotunda of Boavista, demarcates the area with the great Monument to the Peninsular War. A 45-meter stone cylinder crowned with eagle crushed by a lion, representing the defeat of the Napoleonic troops by the people of Porto.
In this big roundabout, which functions as a public square, events are held during special dates such as Christmas and the festivities of São João (São João or Saint James who is the city saint) in summer.
This area tends to be very busy weekdays afternoons by locals heading to Casa da Música metro station or to the many bus stops, since it is one of the city transportation hubs.
Casa da Musica
Around the traffic circle stands Casa da Musica, a building created by the Dutch architect Rem Koolhas, exclusively for concerts and musical performances.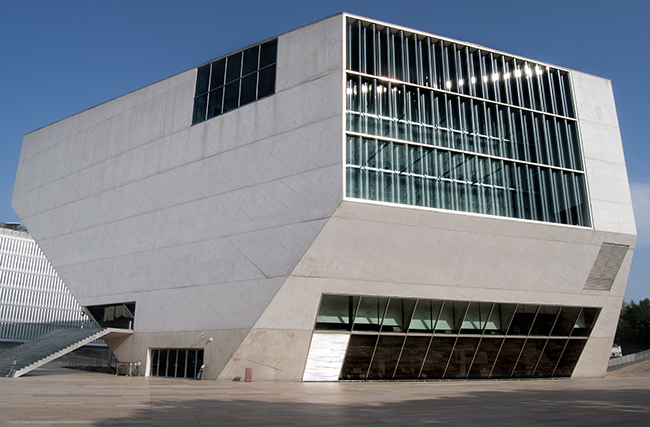 If you appreciate architecture, don't hesitate to step in. Its beautiful tiled hall (azulejos in Portuguese) is well worth a visit. In addition, depending on the event being hosted, it has modifiable halls, which is very interesting to see.
The surrounding space is one of the favorite spots for local skaters.
Bom Sucesso Market
A few yards away from one of the exit street of roundabout we reach Praça Bom Sucesso and the Bom Sucesso Market. It has some local trade stalls, but what makes it really interesting are its small restaurants with traditional gourmet specialties and tapas.
In the center of the market there are places where you can sit and taste the specialties of as many food stalls as you want. Sushi, sandwiches, suckling pig served in various forms, hamburgers, croquettes, montaditos and much more.
Right in front of the market is a small shopping center called Shopping Cidade do Porto, with a wide range of stores including a bookstore, a Decatlhon (sport store), food fair and a supermarket (Froiz).
Hotels in Boavista Porto